2019 World Series Information

Opening Day July 23
Games begin on Wednesday, July 24th and end with Championship Day, Saturday July 28th

Team Rosters
This is an Open Event, you are allowed to add five (5) write in's from another roster to your existing roster.
Refer to the Rules Page for Clarification


Who can play?
This is an open event, check with your State Director for any qualification requirements.
You may be required to play in one qualifying tournament in their area. Any teams outside of USSSA area's are welcome!

Field Locations
Our field locations are determined, no surprises, you will not end up having to drive 45 minutes to an hour outside of San Diego, all of our sites are no more then 20-25 minutes from central San Diego Here is the list of fields that we have secured for the the entire event starting from Wednesday through Sunday. Sportsplex Poway, Sportsplex Santee, Lakeside National, Sweetwater Valley Sports Complex, Southwestern College, Grossmont HS. Mater Dei HS and other sites in San Diego that will be listed soon. Click here for photos of the sites


Tournament Format
• Pool Play followed by Championship play
• Championship play will split into Gold, Silver and Bronze Divisions based on
teams seeding, into a single elimination playoff bracket.
• Team will play a minimum of 5 games
• Many teams will play more then 5 games.
• Champions of the 3 divisions will be crowned World Series Champions


Pool Play
All teams will play pool play games Wednesday thru Friday. After pool play is complete, teams will be seeded and placed into a championship brackets divided into Gold, Silver and Bronze divisions. Seeding for championship play is based on USSSA pool play/tie breaker criteria. Each division will have a champion.


Pool games will begin on Wednesday July 24 with Championship games played on Sunday July 28th.


A Taste of Beautiful San Diego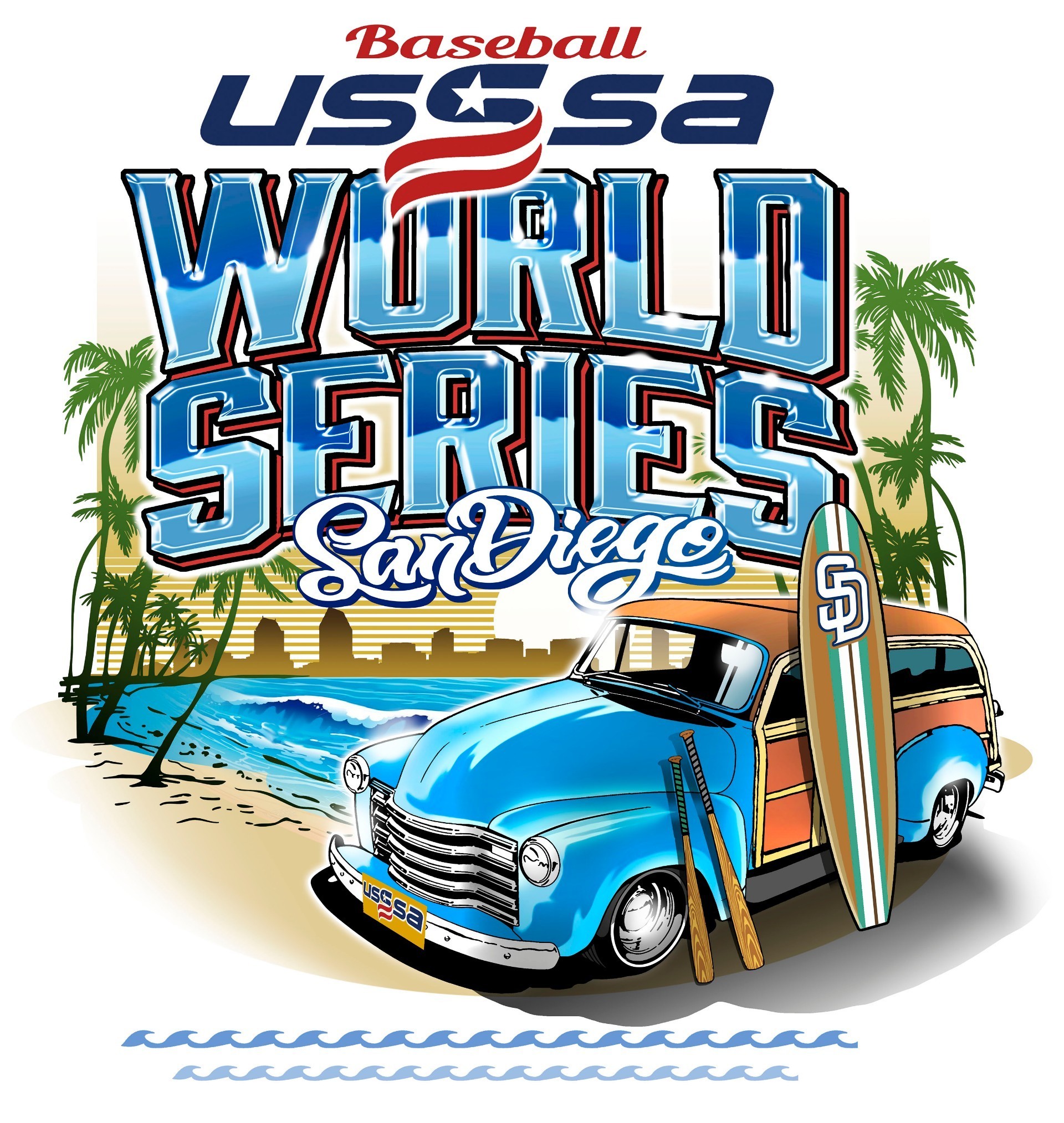 Entry Fees
8U $995
9U $1095
10U $1095
11U $1195
12U $1195
13U $1295
14U $1295
16U $1295
Deposit: $400
Opening Day Ceremonies
Opening Day Ceremonies will take place on Tuesday July 22
There will be introductions and a team parade with skills competitions following the ceremonies. The San Diego Padres Mascot and Pad Squad will be present


USSSA Night at Petco Park
There are plans in place, to have participating teams and coaches to have an on the field experience prior to ball game at Petco Park. The day is not determined yet, but will be either on Friday or Saturday