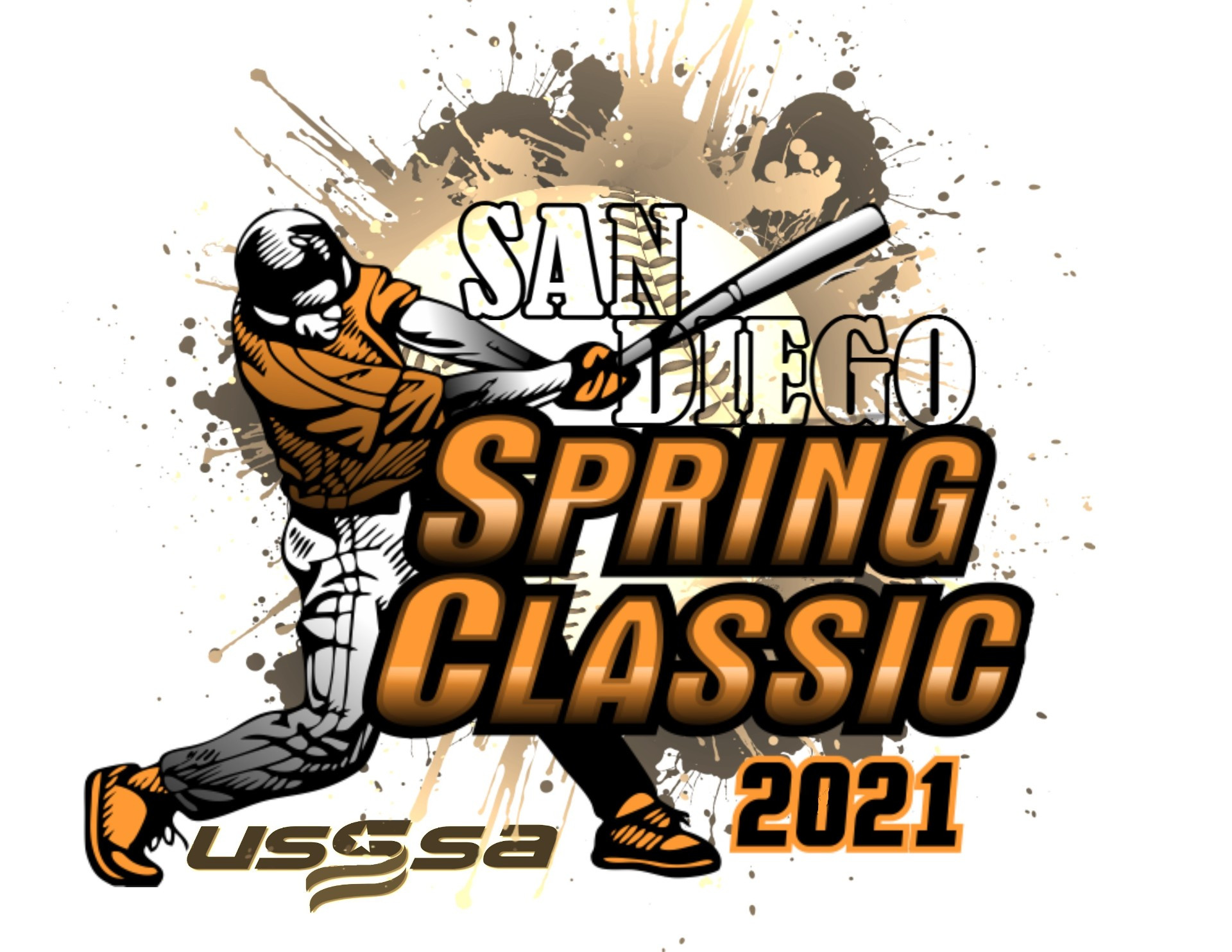 SPRING CLASSIC March 20-21
Ages
8U 9U 10U 11U 12U 13U 14U
Divisions
Majors, AAA, AA
8U 9U 10U 11U 12U 13U 14U 16U
Format
2 Pool Games into single elimination, subject to change into a 4 game series, depending on Covid Guidelines on the date of the event.
Parks
Poway & Santee Sportsplexes
IMPORTANT: Please remember that all adult and youth athletes are required to execute a new waiver
prior to being placed on a roster as well as participate in an event as part of USSSA's post COVID-19
guidelines. Youth athlete waivers must be executed via guardian online accounts and adults may
execute their waivers via their online player accounts. All players (youth/adult) are currently in a
pending status on team rosters. They have not been REMOVED from the roster, but they will not be
displayed on the online/active roster until the waiver has been executed. Once the waiver has been
executed and all other requirements (approvals) met the player will be displayed on the Official USSSARoster as eligible.
Bottom line make sure your Online Roster is up to date and the waivers are executed